Whether you are interested in buying or selling investment grade properties, ROCK's experienced property analysts offer their expertise on investment and divestment strategies for a variety of product including industrial, office, retail, medical, mixed-use, and multifamily.
Creative Transaction Structuring
Sale/Purchase Negotiation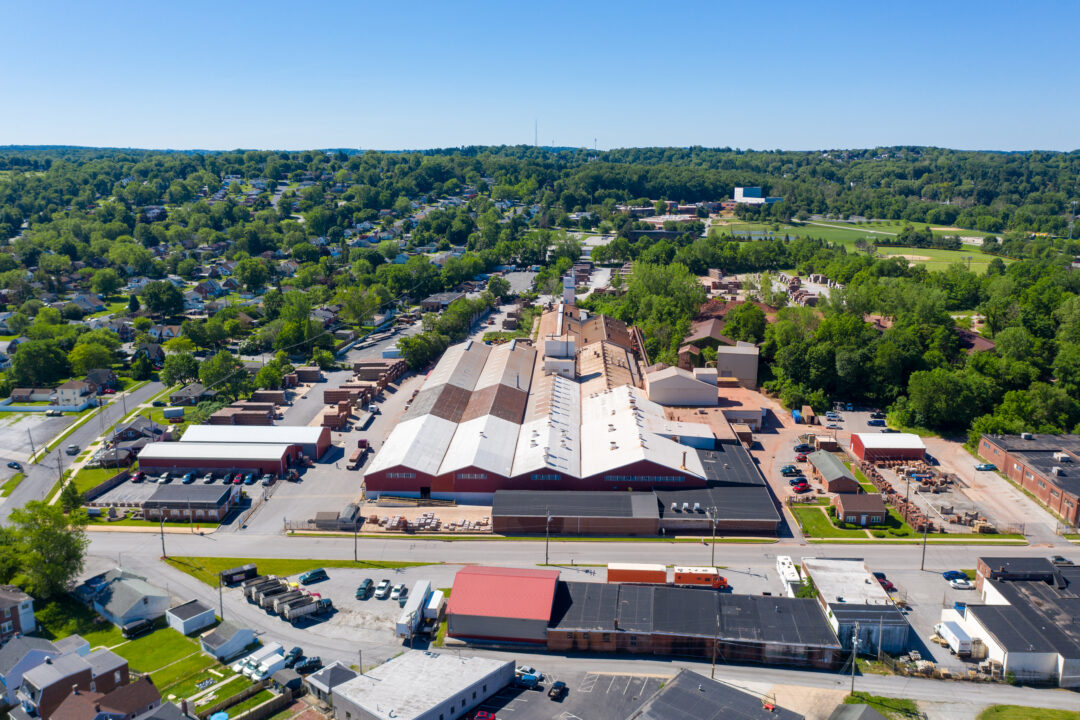 1090 East Boundary Ave, York, PA
Product: Industrial
Size: 220,605 SF
Client: Glen-Gery Corporation
Services: Owner Representation
Hillside Terrace Mobile Home Park, New Paris, PA
Product: Mobile Home Park
Size: 33.79 AC
Client: Hillside Terrace MHP, LLC and Carl E Dallmeyer & Kelly J. Rodgers
Services: Owner Representation, Buyer Representation
3109 Washington Pk, South Fayette, PA
Product: Convenience Store w/Gas Station
Size: 6,995 SF
Client: Savannah Real Estate Holdings, LLC
Services: Buyer Representation
213 Front St, New Cumberland, PA
Product: Self Storage
Size: 4,290 SF
Client: Clear Choice Holdings LLC
Services: Owner Representation
27-47 East Main Street, Windsor, PA
Product: Multifamily
Size: 9,600 SF
Client: JJY Property Development, LLC and White Rose Capital, LLC
Services: Owner Representation, Buyer Representation
263 East Market Street, York, PA
Product: Mixed-Use
Size: 7,152 SF
Client: SCPII, LLC and Wyndham Real Estate LLC
Services: Owner Representation, Buyer Representation
Northeast Shopping Center, Manchester, PA
Product: Retail Shopping Center
Size: 23,838 SF
Client: PII Affiliates LTD
Services: Sale
Ongoing Investment Sales Representation
Product: Multifamily
Size: 9 Properties in York County
Client: Harwell Properties, LLC
Services: Acquisition, Purchase Negotiation
1324 Pine Road, Carlisle, PA
Product: Self Storage
Size: 24,800 SF
Client: Barry R. Rauhauser
Services: Disposition, Sale Negotiation
2075 Loucks Road (York Wallcoverings), York, PA
Product: Industrial
Size: 175,197 SF
Client: Loucks Road Associates
Services: Disposition, Targeted Marketing, Sale Negotiation
Ongoing Investment Sales Representation
Product: Industrial, Retail
Size: 2 Properties, total 49,518 SF
Client: RAFINE, LLC
Services: Acquisition, Purchase Negotiation
Ongoing Investment Sales Representation
Product: Various
Size: 12+ Properties throughout Central PA
Client: Gradison Management, LLC
Services: Acquisition, Purchase Negotiation
As a client I greatly appreciate the professionalism and service that ROCK's accounting team provides. Their standards and practices provide accurate data and timely information required for effective management and financial controls. They keep their eye on the numbers but also provide a big picture perspective.
Jack Kay, President & CEO
Susquehanna Real Estate
ROCK is always professional and goes the extra mile to get a deal done. It is always a pleasure working with them as a landlord/owner. We have thoroughly enjoyed our long-lasting relationship.
Dan Hawks, Director of Leasing
Kinsley Properties
I am extremely satisfied. They are experts in their field of commercial real estate.
James Alexander, Director, Property Management
Lancaster General Hospital
For the past several years ROCK Commercial had been managing one property for us in Pennsylvania and doing a wonderful job in all areas. We were so pleased that we added another three properties (1 in Pennsylvania and 2 in Maryland) earlier this year. We are very pleased with their attentiveness and timely replies in all matters. We would highly recommend ROCK Commercial Real Estate to others.
Lori Burton
Clearwing Partners Management, LLC
Working with Nate was very smooth, professional, and transparent.
Anthony Billet, President
abSketches
We consider Kevin a key member of our real estate team. Kevin knows where we are going, our palate for viable transactions and plays a vital role in making sure that we see all potential opportunities that can help our business grow. Kevin has been a part of our real estate team in the land acquisition, due diligence, entitlement and eventual sale of every significant transaction we have done in York County for years. We couldn't ask for anything more.
Gary Stewart
The Stewart Companies
Very professional and knowledgeable. Good communication and advice when decisions needed to be made. Very prompt response to my phone calls, even late in the day into the evening.
David E. Fuchs
Investor
Dave Bode and his team at ROCK are what I consider the "go to" for commercial real estate business in York. They know this community and have contacts who can make things happen. They are personally and professionally committed to the York community and I appreciate their support of many nonprofits in York. Customer service is always first rate.
Michael Hady, President/CEO
Powder Mill Foundation
ROCK has a stellar reputation in our community as professional advisors and they deliver on that.
Anne Druck, President
United Way of York County
The ROCK team was diligent and responsive, and always available to assist when needed.
Amy McShane, Assistant Vice President
M&T Bank
Outstanding organizational depth providing a results-oriented focus. Very refreshing to be armed with information, knowledge and resources to accomplish our goals.
Gregory Holsinger, President & CEO
U-GRO Learning Centres
Greg, as always, looked out for the best interest of my investments and provided guidance and insight that allowed me to make the best possible decision for my portfolio. I can't imagine doing a commercial real estate transaction with anyone else!
JaNeene Powell, Owner
Harwell Properties, LLC
ROCK has a special way of looking at the market. They are creative and intuitive. They made sure that all of their contacts were aware of the space we had available and how being in our location could help their business grow. They met with current tenants to see if their ideas could be used in leasing our spaces. ROCK had reports and maps and demographics outlined in such a way that far exceeded our expectations. Kevin Hodge kept us up to date on their efforts and gave feedback along the way.
Patricia LaStella, Property Management & Development
Willow Valley Associates, Inc.
Damian Reed helped me find and purchase exactly what I was looking for and stayed on top of all my needs from start to finish. This will be the first of many for Damian and me.
Travis Martin, Investor
TSM Developments LLC
The great thing with ROCK and dealing with Jason is that I know I am dealing with somebody who knows the market, and operates with pure professionalism and integrity. Also, Jason and the staff at ROCK are long tenured associates with many years of experience. For me there is no question Jason and ROCK are the only people I would trust and deal with my real estate transactions. Highly recommend.
Eric Salzano, Investor